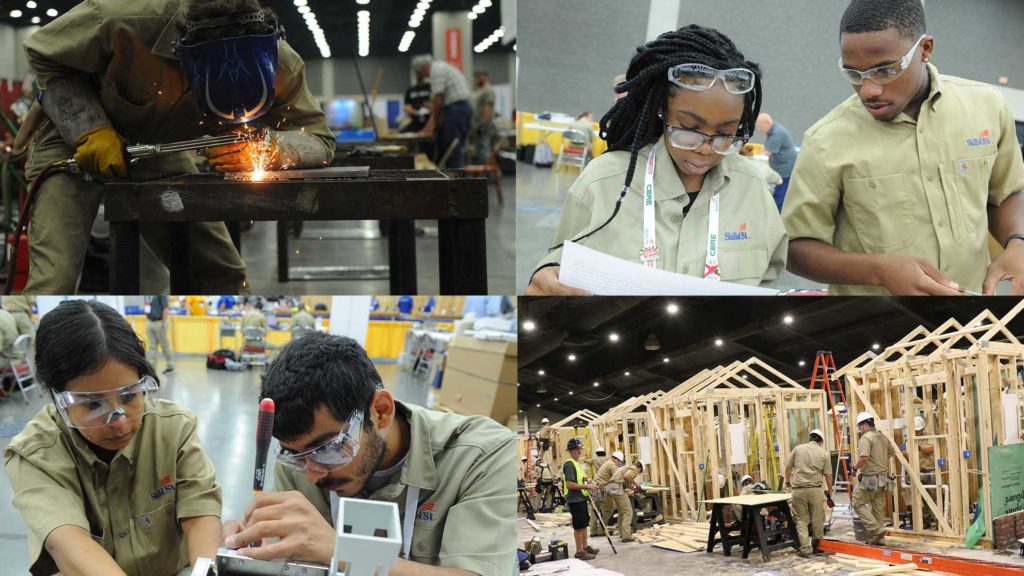 Earning a medal as a SkillsUSA Championships competitor is "kind-of-a-big-deal," and our Insider's Guide just may help you find your way to the 2022 SkillsUSA medal podium.
SkillsUSA's National Signing Day Creates New Opportunities for Students.
SkillsUSA heads to Atlanta June 20-24 for its 58th annual National Leadership & Skills Conference,
the world's largest showcase of skilled trades. In this episode, we're talking with several SkillsUSA staff members to get the inside scoop on some of the activities and events taking place at the NLSC in 2022.
SkillsUSA Champions is a dynamic resource that creates a virtual community of students and teachers through relevant and inspiring content.