Students Aidan Kinnaman (rear) and Ashlyn LeClercq (front) model social distancing in the Oak Harbor engineering lab the day they picked up 3D printers from school to use at home during the pandemic. Photo by Chris Whiteman.
Last fall, SkillsUSA students from Oak Harbor High School in Washington were incredibly excited about upcoming competition opportunities. However, when former drafting competitor and student Aidan Kinnaman approached SkillsUSA instructor Chris Whiteman in December and asked about competing in the 2020 Engineering Technology Design contest, he faced an immediate setback. Whiteman, who teaches both engineering technology and welding, explained that the engineering contest was a three-person team event. Undeterred, Kinnaman quickly enlisted two friends: Ashlyn LeClercq and Tyler Anders.
After the team was assembled, the next challenge was to figure out what the students could design for the competition. The students settled on building a large 3D printer from scratch, one that could be easily transported and print on any flat surface. "One of our industry advisory committee members is an electrical engineer, and he came in every Friday after school to help these students build their printer," Whiteman explains.
The students recorded and reviewed their first practice presentation to the industry advisory committee so they could improve as they prepared for state competition. And then, as Whiteman explains, "The quarantine happened. Everything stopped, and the SkillsUSA Washington competition was cancelled."
About a week into the quarantine, the three students learned there was a need in their community for "Montana Masks" for health care workers; other students from a robotics club were already involved. The Montana Mask is a highly effective filtration mask. Best of all, it is 3D-printable, and the design files are free to the public. Although not approved by the FDA or NIOSH, the mask has been rigorously tested and can be sanitized and re-used. Since the students were no longer preparing for SkillsUSA competition, they jumped at the opportunity to use their skills differently.
When their high school moved to remote learning status, the three students each checked out a 3D printer from the school lab. Next, they downloaded the "Montana Mask" design files and got set up to print. Whiteman says his students encountered some difficulties along the way, including having to clean and repair their printers — however, they each worked through the various issues. The team was able to print and distribute 30 masks to those in need at local hospitals and senior centers. They even modified the mask design slightly to account for different mask-size requirements.
Whiteman says that while his students were never able to present the 3D printer they hoped to take to state competition, their ability to quickly pivot to the new project, improve their technical skills and demonstrate both resiliency and problem-solving was a more impressive all-around achievement. Best of all, "they were able to help those in need," Whiteman says proudly. He adds that all three students competed in Technical Drafting last year as freshmen, and "Aidan took first place in regionals and was looking forward to competing at the state level." All three are rising juniors, so Whiteman is excited to have the students in his program for two more years.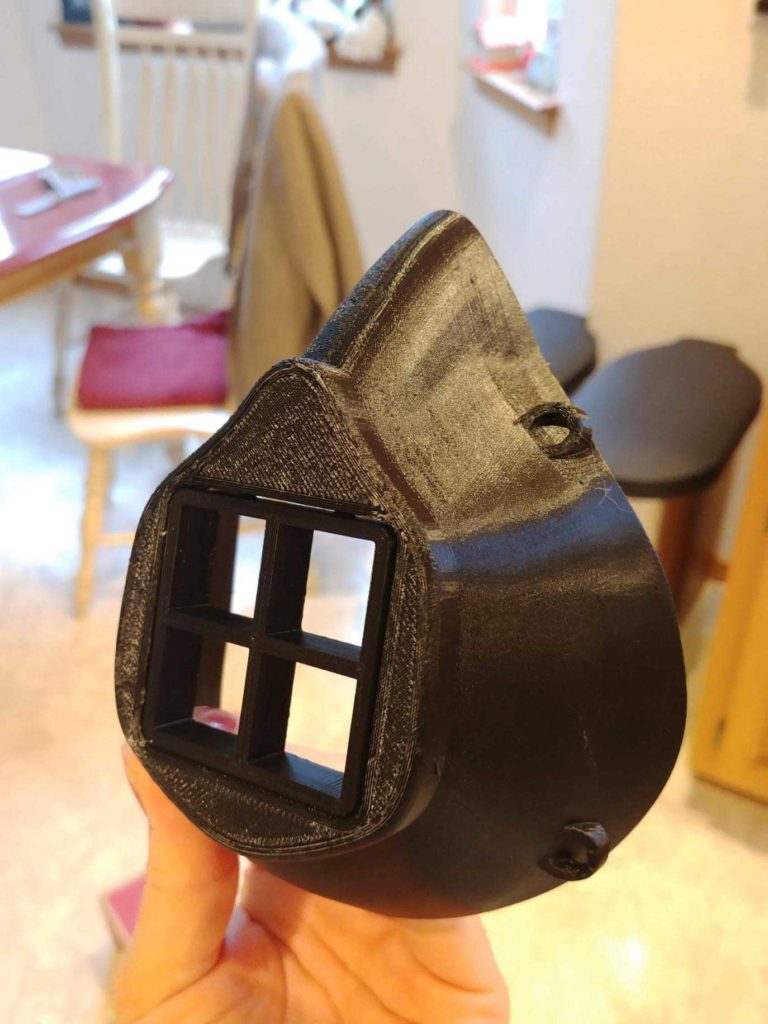 Whiteman's engineering program is a college prep program articulated with Everett Community College, so the high school students can earn college credit. "We cover three main areas of engineering: civil, mechanical, and chemical," Whiteman explains. "Students participate in a variety of topics, from 3D modeling and design to building and testing projects, including 3D printing. Each student has the opportunity to design and create their own model from scratch and 3D-print it in the class."
Oak Harbor has hosted the SkillsUSA Technical Drafting contest for the Northwest Region for the past two years. Whiteman says the program's industry advisory committee helps plan, run and judge the competition to determine student placings for state competition. Last year was their first time hosting the Welding contest as well, which advisory committee members also helped plan, host and judge.
Whiteman is quick to point out, however, that his SkillsUSA chapter is not just about competition. The program includes students from culinary arts, baking, automotive and videography, as well as engineering and welding. The school received a SkillsUSA Chapter of Excellence award this year for a well-rounded program, and advisor Mary Rawlins was even named Washington state Advisor of the Year.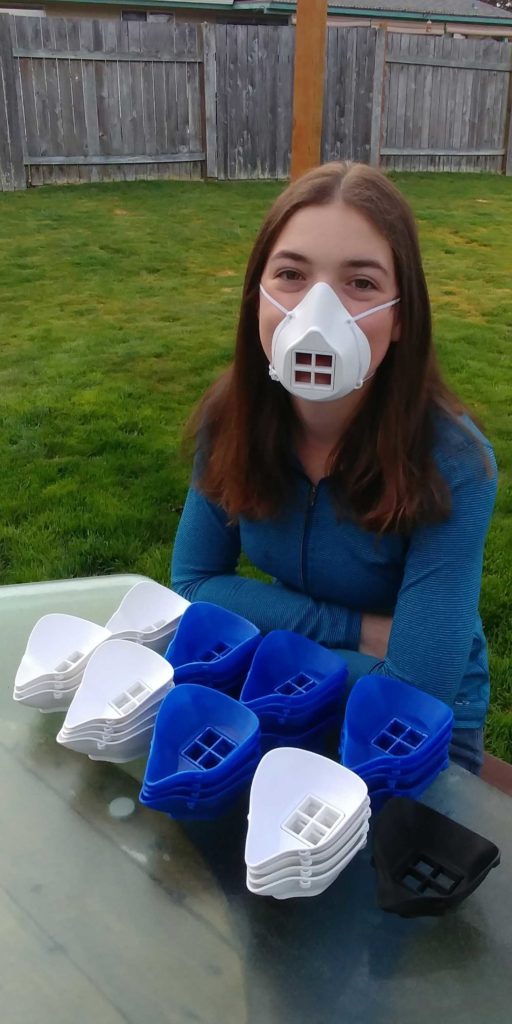 Whiteman stays motivated as a teacher when he sees student-led efforts like the "Montana Mask" project and his pupils' ability to switch gears as needed. Despite the challenges of distance-learning, the students have remained engaged through hands-on projects. "We have been using Google Classroom, and it has been a learning curve for both faculty and students,"
Whiteman says. "However, we've made it work." Considering the recent track record of Whiteman and his students, that's hardly a surprise.
To learn about "Montana Masks" go to: www.makethemasks.com