Photo courtesy of EvaMarie Downs. Used with permission.
EvaMarie Downs was born to cook, and her success as a culinary arts student at Cuesta College in Paso Robles, Calif., is confirmation. While a student, Downs initially joined SkillsUSA to spend time with her friends and fellow culinary arts students as they spent long hours preparing for competitions. "Doing something together like that bonds you," she says. Once Downs got a taste for the competitive experience, however, she found she enjoyed it almost as much as cooking.
"Once I started working with my advisor [Chef Philip Riccommini], I found I had a real passion for competing," Downs explains. That passion led to a gold medal in SkillsUSA California's Culinary Arts competition and a trip to SkillsUSA's national conference in 2011 to go head-to-head with other state champions.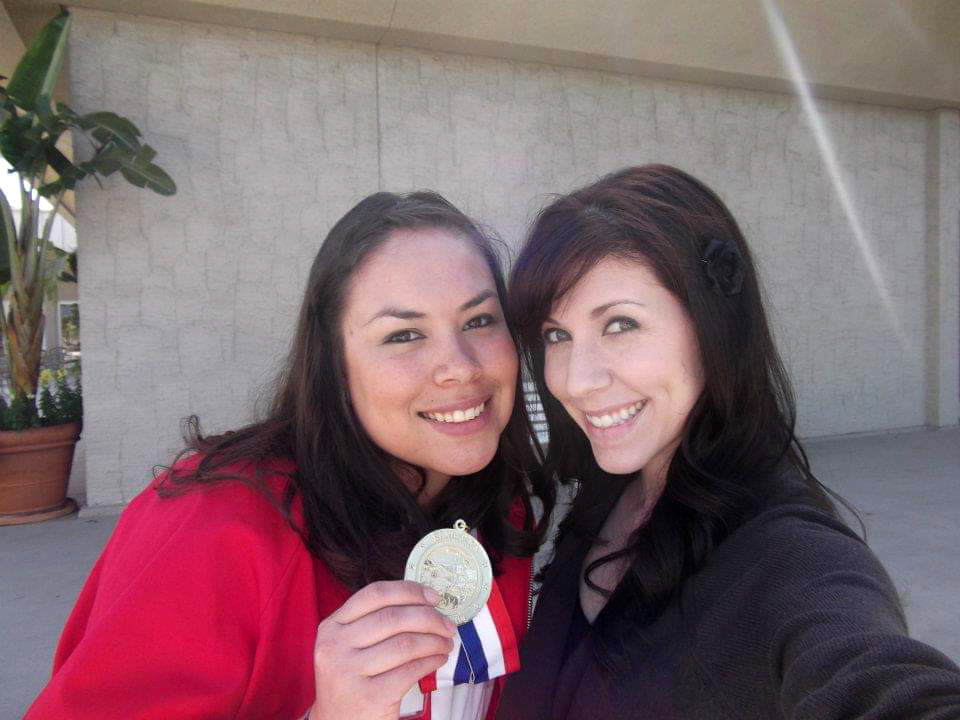 Although Downs didn't medal on the national level, she took home lifelong memories and life-changing experiences. "When we all were at the Opening Ceremony, it was initially so loud with all the students laughing and cheering," she says. "Then those first chords of our National Anthem played, and it was like one fluid motion. We all stood and started singing with our hands over our hearts! Gives me chills to this day! It was definitely the highlight of my college years, and I'm close with everyone I met at SkillsUSA. I got to meet some amazing keynote speakers and judges."
Now she's cookin'
For Downs, SkillsUSA's influence didn't end at the national conference, and the skills she developed weren't just those that could be tested by competition. The technical and personal skills she learned in the organization helped her find her first job in the industry.
"I got my first professional cooking job directly through participating in SkillsUSA," she says. "A local chef, Andrè Averseng, offered me a paid internship after a gourmet plating demo he held for SkillsUSA competitors."
After graduation, Downs got married and began her culinary career. For a time, she worked as a sous chef and an executive chef, but soon found her work/life balance was difficult to manage, especially with a young family to care for. "I found myself desperately trying to make restaurant life work with my home life," she remembers. "I now had my first child, and my husband just entered the Sheriff's Academy." Searching for balance, Downs turned to her old SkillsUSA advisor, Chef Riccomini.
"He told me to think outside of the box," she says. Riccomini suggested Downs should branch out on her own as a private chef.
"I laughed, because I didn't know the first thing about being a private chef," Downs says. "His advice? 'Hey kid, look, I've never taken a single job that wasn't above my head.'"
Showing both adaptability and flexibility (Essential Elements from the SkillsUSA Framework), Downs wondered who might be interested in hiring a private chef. She reached out to local families she had worked for as a nanny when she was attending college, and the idea developed to focus on clients with specialized diets that require more personal attention.
"It really took off like a rocket from there!" she says.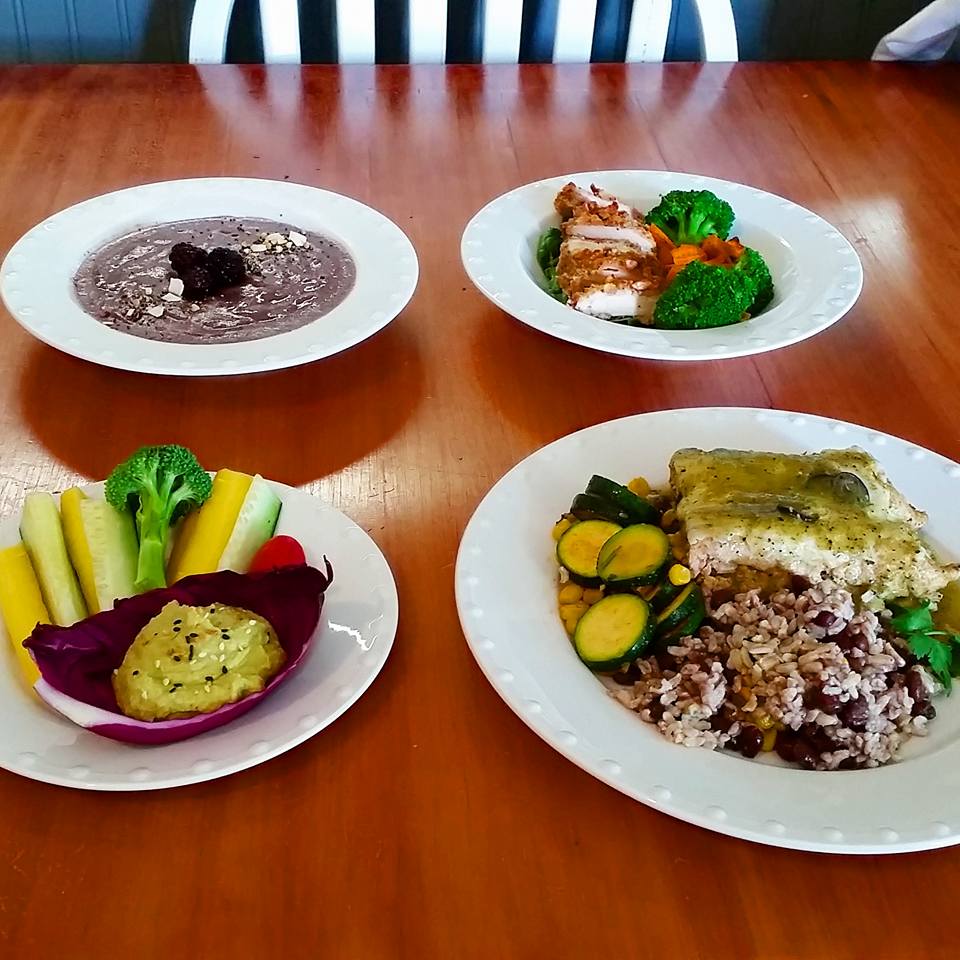 That business became Sage and Honey Supper Club, which creates custom menus for families in San Luis Obispo County in California. "More than half our customer base falls into the medically sensitive category," Downs says, "As such, they rely on very specific diets to control the symptoms of their afflictions, which include Crohn's Disease, cancer, severe food allergies and postpartum complications."
Adjusting the recipe
Business was thriving … until COVID-19 hit. "My medically sensitive patients could no longer invite me into their homes, as the threat of COVID-19 was too great," Downs says. Once again, however, Downs remembered the words of her mentor, thought outside the box, and adapted.
"I started hosting free online cooking classes, sending personalized menus, even released a quarantine cooking shopping list and menu to help folks make their dried goods last longer during the local food shortage," Downs explains. Several months of quarantine and a negative COVID-19 test result later, Downs is now able to venture back into clients' homes, but her methods have adapted to the new situation.
"Things are mostly the same, except my clients don't stay in the home while I cook these days!" she says.
Downs is also helping prepare food for homeless people at the Prado Day Center, a homeless shelter in San Luis Obispo. "I have been lucky enough to cook all my favorite comfort foods for our displaced neighbors," she says with pride.
Along with all the good work they're doing, Downs and her husband are making real sacrifices. Michael Downs, now a deputy with the county sheriff's department, has been exposed to the virus multiple times. In each case, he's been forced to quarantine away from EvaMarie and their two boys. It's part of the job description when there are two essential workers in the house.
Downs is already prepared in case she gets exposed. "I now have an email script for my clients ready to go in case I am around a positive case," she says. "It's a scary idea, working with immunocompromised individuals and knowing I am trusted with helping them in their own homes during a time when getting food for their particular needs has become very difficult."
Is she scared of getting the virus herself? She admits it's a daunting thought, since so many lives within the orbit of her family could be affected. Still, she tries to keep a positive attitude about the risk.
"We know we are both so lucky to still be not only employed, but employed doing what we absolutely love." While the pandemic will eventually end, Downs knows that the skills and experiences she's gained through SkillsUSA will always be there to help guide her. "Having SkillsUSA on my résumé has been very valuable to me," she says. "I also can now say I am an 'award-winning chef,' which … come on … is super cool!"