Photos used with this story are courtesy of Rah'Mere Williams, Technical College System of Georgia and SkillsUSA Georgia College/Postsecondary.
Design and media student Rah'Mere Williams says he didn't choose technical education. "I would say technical education chose me."
Williams was pursing an associate degree in design at Augusta Technical College when he found himself in a tense, ultimately life-changing meeting in his advisor's office. Sherrie Rowe, the design and media department head, quickly helped Williams understand two harsh realities: the price of future success and the value of his own life.
"I was in Miss Rowe's office," Williams, now 21, remembers. "This was a moment in time where her truth and my truth came together as one." According to Williams, the discussion centered around "a difference of opinion" about how design students should conduct themselves.
"You see, I had called her a terrible name," Williams admits. "And then we talked it out, and I told her things I had never said out loud to another living soul. But after sitting down with Miss Rowe — and many tears later — I understood my predicament much better. A week later, I apologized for what I had said, and then we began fresh."
What had both Williams and Rowe so emotional? This turning point in their relationship wasn't just about an uncomfortable disciplinary conversation. It was about Williams facing his own truth.
He explains it this way: "I would like to tell you about a student I met that day in my instructor's office. He was the oldest of 13 children. Both of his parents were incarcerated. He and his 12 siblings had been scattered throughout foster care for the last 15 years. He was on his own since he was 17. He knew hunger and he knew homelessness. He was angry and he blamed everybody else for his problems. And the only thing — and I mean the only thing — he had going for himself was his love of art and design. And in case you are wondering — that student was me."
Rowe got through to Williams that day. She told him, "Rah'Mere, everyone is a statistic. It's up to you as to which category you are in. You can give up and let life roll over you, or you can choose to do something about it."
Finding His Inner Fire
While Rowe saw potential in Williams that he couldn't yet see in himself, she also knew that SkillsUSA was exactly where he needed to be. "Rah'Mere is the kind of student that SkillsUSA was built for," she says. "He has a has a deep passion for media design and a desire to succeed, but he needed direction. He has a warm personality, he is intelligent and grounded, challenges himself and actively seeks new experiences. Rah'Mere interacts well with others and often becomes the leader in whatever the activity. His easy smile and sense of humor is contagious."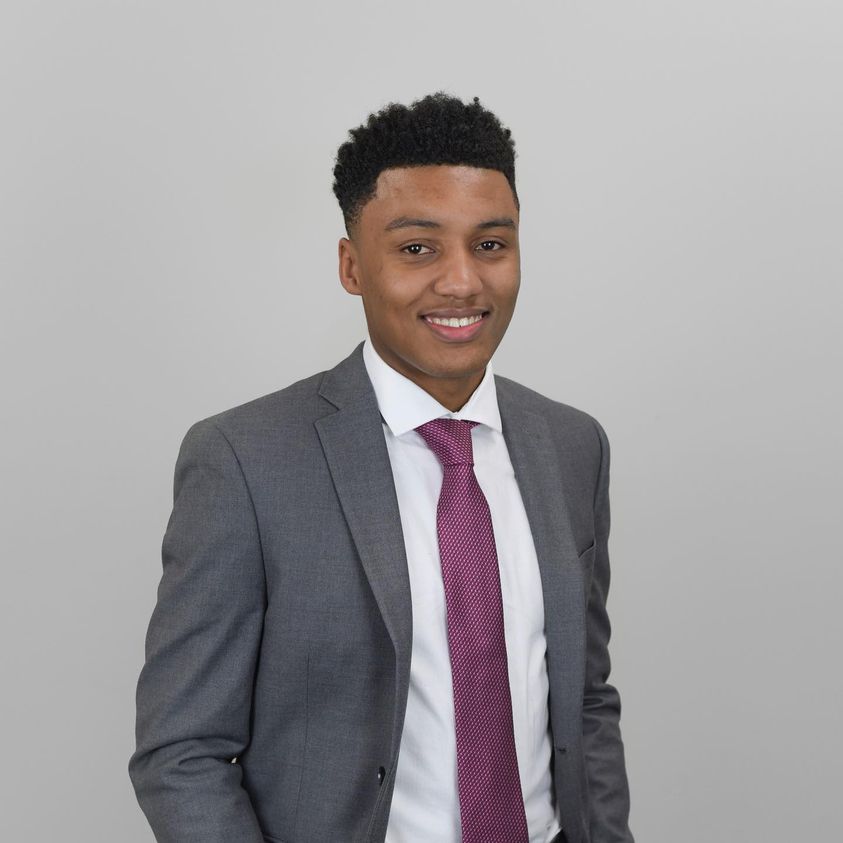 If it sounds like Williams was always a natural leader, he wasn't. He describes himself when he entered college as shy, angry, unsure of himself — and sometimes, even mean. He had built up walls over the years because his life to that point was often frustrating and difficult.
Moving to Georgia in 2017, Williams left the foster care system to reunite with his mom. And while he loves her dearly, "My mom had some issues, and she was struggling, so we didn't always have the money to pay our bills. We became homeless twice." His track coach, Chris Shears, helped him with housing and then pushed him to enroll at Augusta Technical College, knowing this would allow him to both follow his passion and launch a career path that could stabilize his life. Once he was enrolled, Rowe gave him that life-changing opportunity in SkillsUSA, helping him tap into his potential and come out of his shell. "I could not even talk with others," Williams admits about the person he once was.
SkillsUSA helped change that. Through the program, Williams acquired both practical knowledge and social skills as he prepared for competitions, participated in leadership experiences, obtained an internship and met new people. "Through SkillsUSA, I gained many genuine friends, and now I care about their success and they care about mine," he says.
While friends are great, the skills he gained in SkillsUSA are what set him apart when it came time to find a job. "SkillsUSA took me to another level," Williams says. "I learned a multitude of skill sets that you can use for the rest of your life." Williams cites work ethic, professionalism, communication, teamwork and leadership as specific examples.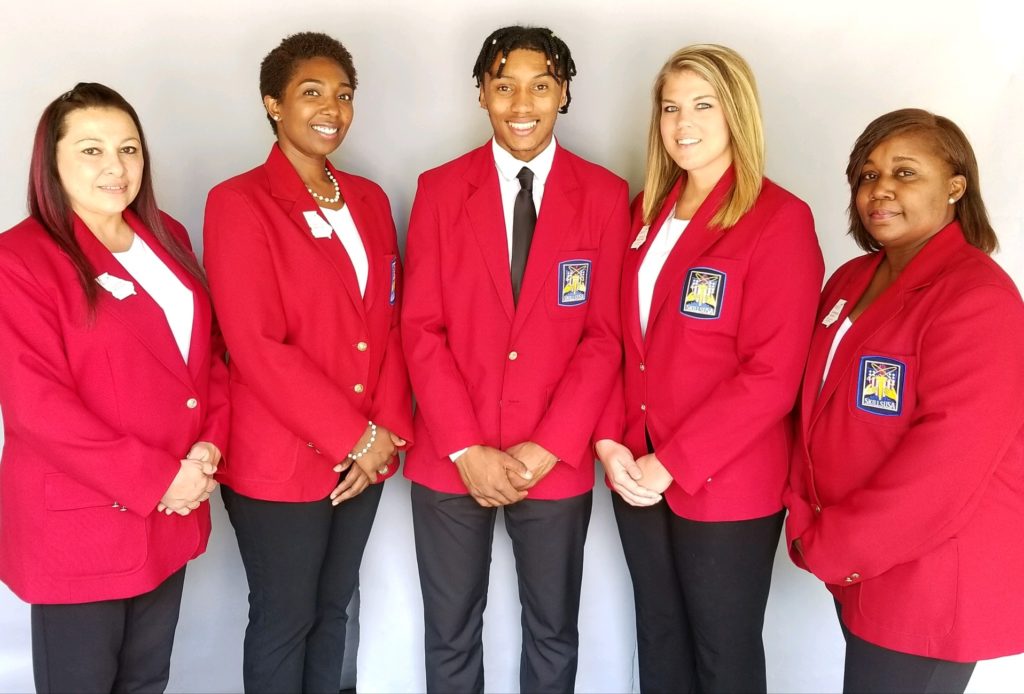 Once involved in SkillsUSA, Williams quickly accelerated on his road to success. He was elected to SkillsUSA Georgia's 2018-19 state officer team as its college/postsecondary reporter, and he became the state gold medalist in Advertising Design. He went on to compete at the 2019 SkillsUSA Championships in Louisville and placed seventh at the national event. "The competitions showed me that I needed to improve my skills and gave me a burning fire inside to keep working on them. I also had the opportunity to attend the Washington Leadership Training Institute and talk to members of Congress about how technical education and Perkins funding is important to students like me." Williams cites these trips as supporting his personal growth trajectory, stoking the flames of that inner fire he'd found through SkillsUSA.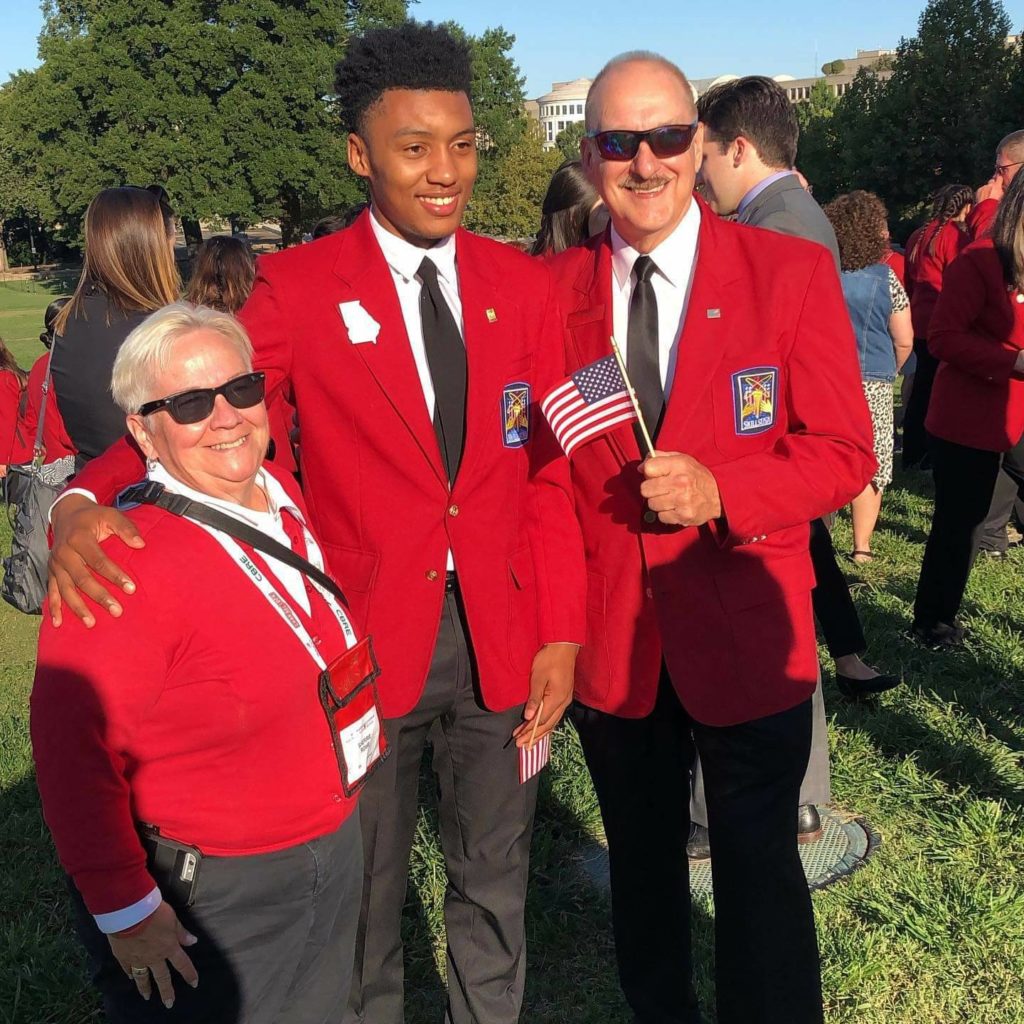 A Drive to Succeed
Williams strives to put 100% into everything he does, dedicating the time and effort needed to succeed. "I was a work-study student on campus," he recalls, "and I played my role as a campus leader. I was also the president of my youth group at church and I ran hurdles on a track team."
This "100% attitude" helped Williams rise up as the 2020 Georgia Occupational Award of Leadership (GOAL) winner, a state honor that allows him to serve as an ambassador of technical education. The GOAL program, now in its 48th year, recognizes the most outstanding technical education students at 22 technical colleges within the Georgia system. Williams will make virtual or in-person appearances as a representative for technical education during the next year, including meeting with Governor Brian Kemp and addressing the Georgia General Assembly. With the ongoing pandemic, he created a video to share in hopes of motivating other technical students (see below).
The award provided not only recognition, but a new way for him to travel around the state in the form of a brand new 2021 Kia. "Rah'Mere has all of the qualities our judges look for when making the difficult decision of selecting one statewide winner," said Technical College System of Georgia commissioner Greg Dozier. "He is someone whose hard work, perseverance and leadership make him an excellent choice as our student ambassador."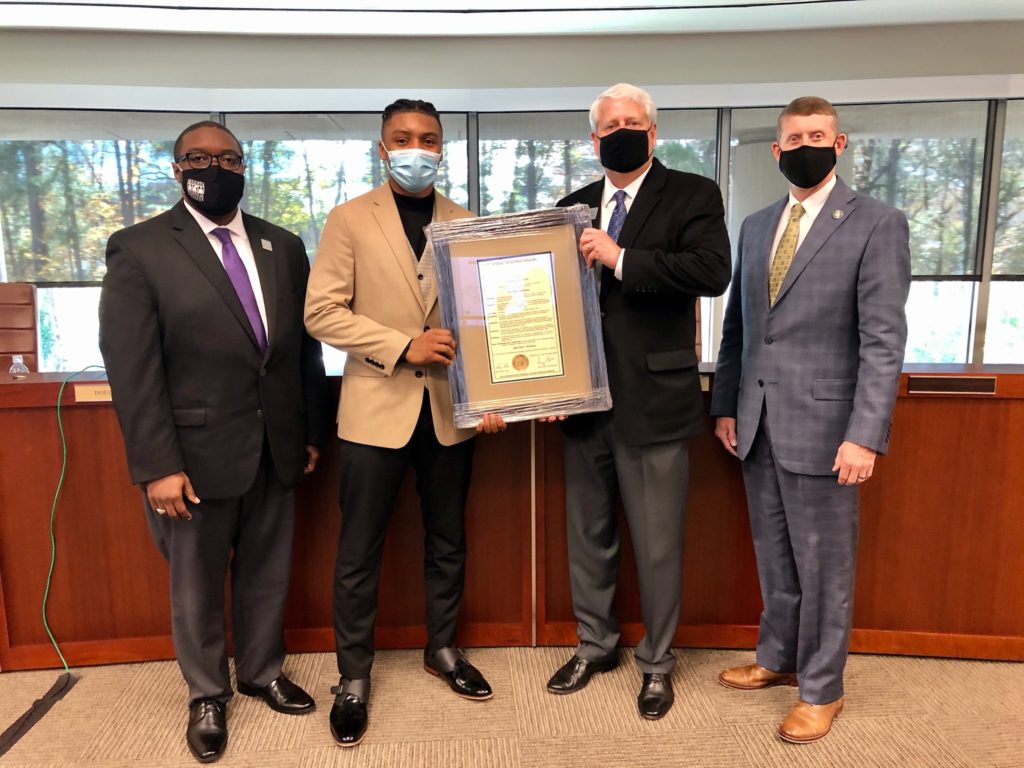 The state officer, state medalist and soon-to-be graduate had it all going for him as he was wrapping up an amazing year in college. Then came a pandemic, and everything came to a screeching halt. His internship evaporated, first going virtual and then ending when there was no work. But he quickly landed another internship that turned into a job, thanks both to his diligence and instructor's strong industry relationships. "The person who gave me the internship, Sean Mooney, expected me to be prepared to work as soon as I walked in the door," Williams says. He was more than ready.
Mooney, his new employer, is also an Augusta Technical College design graduate. He too was an active member of SkillsUSA Georgia Postsecondary, as well as a state medalist and a national silver medalist in Advertising Design. Coincidence? To Williams, it was more like destiny.
An internship with Showpony (a branded merchandise firm that's a sister company to creative strategic firm Wier/Stewart) evolved from "me at first just helping to fold shirts and work on logistics to helping with a major community campaign supporting the city of Augusta," Williams explains. "Then Wier/Stewart offered me a job as a fulltime designer. I think two things that set me apart are my personality and my ability to communicate with clients."
A Work Still in Progress
Today, Williams is attending Augusta University remotely to finish his bachelor's degree while working fulltime in the design career he always dreamed of. "I've had a passion for design since I was seven. SkillsUSA has definitely been beneficial to me in getting the job I want and getting myself on a path to success. I will be a first-generation graduate. I now take every opportunity provided to me. I am getting a first-class education that will bring me to a level of success I didn't believe I could achieve."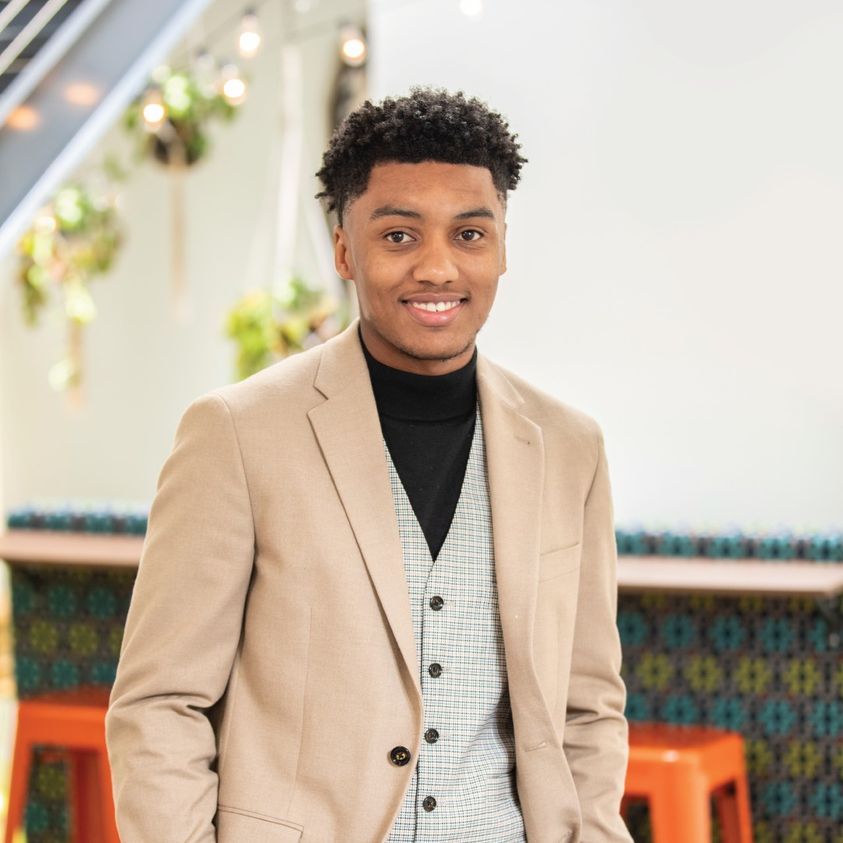 Rowe continues to be a big supporter of Williams along with other instructors at Augusta Tech, from his English instructor to his humanities teacher. "Supporting Rah'Mere is a no-brainer," Rowe says with obvious pride. "I look forward to what he has to teach me next. He is on his way to being someone, and I will continue to support him on his quest."
Reading this story, it might be easy to assume Williams was given special attention by Rowe or other Augusta Tech staff due to his unique circumstances. He is the first to disagree. "The fact of the matter is, this is routine treatment for every student in the technical college system in Georgia, thanks to instructors like Miss Rowe who work to ensure our success."
Williams has a unique way with words, and, in a speech he recorded to highlight his GOAL honors, he shared a motivational quote that can challenge any SkillsUSA member to do more:
"Nelson Mandela stated, 'Education is the most powerful weapon which you can use to change the world.' Accessible and affordable, technical education has brought me a level of success I didn't think I could achieve. Now, I have a question for everyone out there: who knew from concrete that a flower would grow?"
Elsewhere on the Web
Rah'Mere's personal story: https://tinyurl.com/y56c6vx8.