Ever wonder what it's like to serve as a national officer? Curious about the lessons learned by SkillsUSA's 2020-21 national officer team during the COVID-19 pandemic? SkillsUSA's own Craig Moore recently connected with the team to get to know them a little better and find out the answers to these questions.
In this three-part podcast series, the officers share their interests and thoughts on training and serving in a virtual environment and talk about their unique journeys to office. They also discuss important takeaways from their SkillsUSA chapter and competition experience and share how they've put their Framework skills to work in their current roles.
How to Listen
You can listen by clicking the links below, or you can listen with iTunes on your computer or the Podcasts or Spotify app, on your mobile device.
These podcasts are free. You can subscribe to our podcast through iTunes or Spotify. This will automatically download new episodes when they are published.
Podcast Interview with SkillsUSA's National Officers | Part 1: Regional Vice Presidents
Alexis Gamez, Florida, Region 2 Vice President
Aliyana Martin, Massachusetts, Region 1 Vice President
Abberah Nasir, Ohio, Region 3 Vice President
Dianna Serrano, Texas, Region 4 Vice President
Andi Soliz, Arizona, Region 5 Vice President
Podcast Interview with SkillsUSA's National Officers | Part 2: College/Postsecondary Officers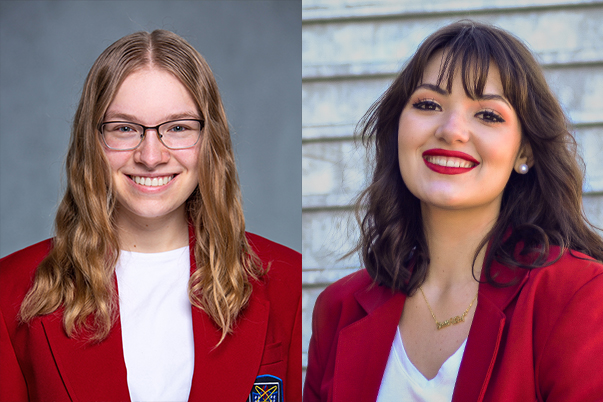 Sarah Romanko, Texas, President
Xiomara Schultz, Oklahoma, Vice President
Podcast Interview with SkillsUSA's National Officers | Part 3: High School At-Large Officers

Tarik Barnes, Texas, President
Abigail Jensen, Alaska, Treasurer
Kayla Ketterling, Wyoming, Vice President
Cecelia Lausten, Minnesota, Parliamentarian
Ryan Tinder, Oklahoma, Secretary