Photo courtesy of Jay Clifton. Inset photo from L-R: Curtis Stone, Yolanda Gampp, Jay Clifton, Thuy-Linh Carroll and Joel McHale.
Jay Clifton describes himself as a "little bitty country boy" who grew up in Gilmer, Texas. "I grew up cooking," he says. "My mom always wanted to instill in me a love of cooking and a love of baking." But Clifton didn't decide to study culinary arts until years later.
"I had always wanted to go to culinary school, but the whole family thought it was kind of a dirty job," Clifton says. He initially thought he would study law and become an attorney. But after working part-time as a fraud analyst, he decided that sitting behind a desk all day wasn't something he wanted to do.
"I went with my real passion, which was cooking," he says.
While in school at Dallas College — El Centro, Clifton was introduced to SkillsUSA. Initially drawn to SkillsUSA's competitive events, Clifton was encouraged by his advisor, Sheila Hyde, to pursue the leadership opportunities the organization presented as well.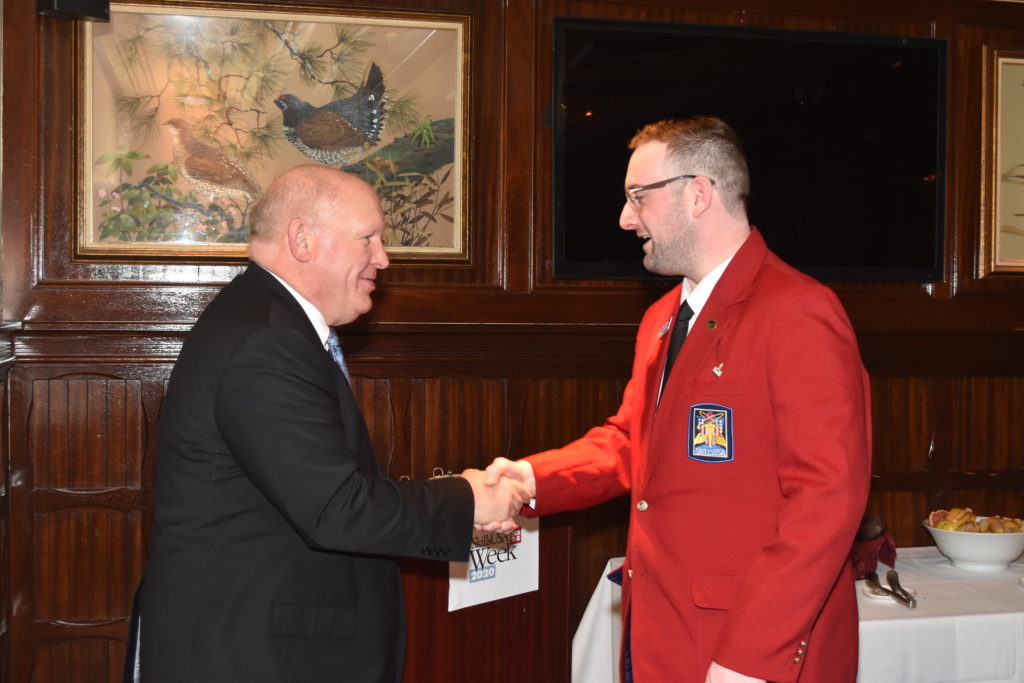 Clifton held positions as a chapter and state officer before running for national office in 2019. "I literally met my family in the SkillsUSA national officer team," he says. "We [still] talk almost every single day."
One of Clifton's most enduring SkillsUSA memories was hearing his name called as a newly elected national officer during the Awards Ceremony of SkillsUSA's National Leadership and Skills Conference (NLSC). The thrill only escalated as he ran on stage in front of the massive crowd of 10,000. Highlights of his term as a national officer include attending the Washington Leadership Training Institute (WLTI), where he introduced Senator Rob Portman at a career and technical education rally. Clifton also introduced Congressman Glenn "GT" Thompson at another student event during SkillsUSA Week in Feb. 2020.
"My background was speech communications, and that kind of allowed me to be very comfortable speaking and introducing people," Clifton says.
With the start of the pandemic in the United States, in-person events came to a halt for his officer team, but Clifton says they still felt the responsibility to lead.
"We all came together and decided that even though we weren't going to be able to meet up again, we were still going to show a united [front]," he says.
Though Clifton says he initially struggled to feel authentic while recording videos in front of a green screen, he's grateful for the experience, because speaking in a virtual setting is still important today.
Following the Clues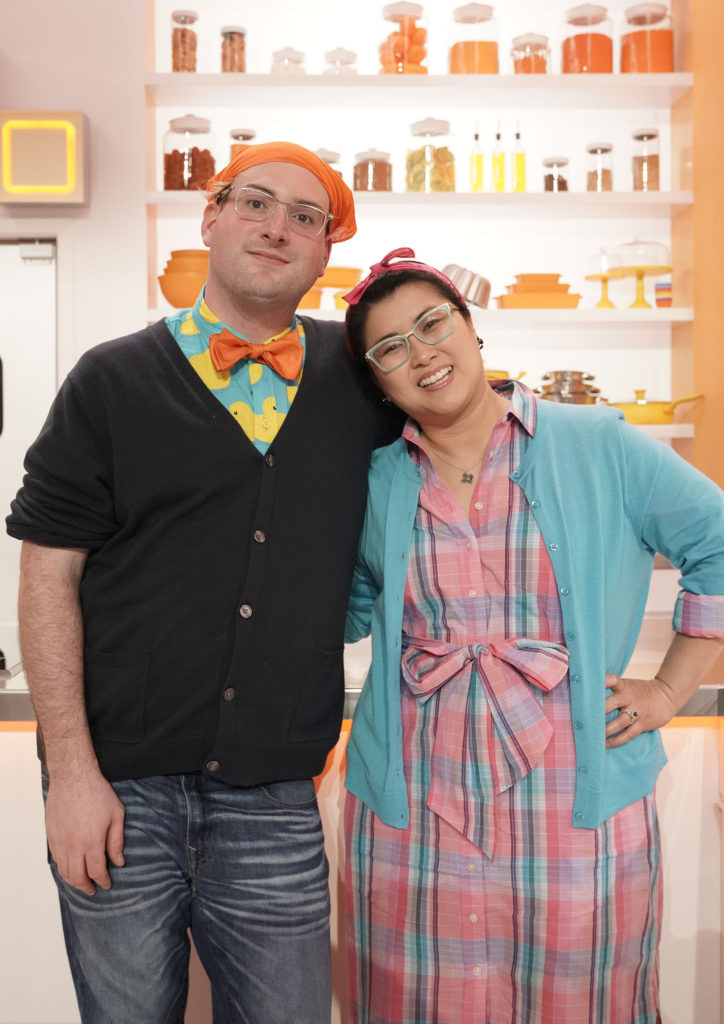 After graduation, Clifton was approached by friend and fellow culinary graduate Thuy-Linh Carroll with an exciting proposition; she wanted Clifton to be her partner on a new FOX television program called "Crime Scene Kitchen," hosted by comedian Joel McHale.
"The basic premise is someone has already made a dessert of some sort inside of the Crime Scene Kitchen," Clifton explains. "It's up to the dessert detectives to go in and figure out the clues of what was made, then use those clues to figure out how it was decorated."
After participants did their best to recreate the recipe, celebrity judges — chef Curtis Stone and cake artist Yolanda Gampp — determined how closely the recreation matched the missing dessert and how good it tasted.
Clifton and Carroll were a natural fit as partners because they were already friends. They had been in school together and even competed against each other in SkillsUSA.
"We went to some of the same classes," Clifton says. "Typically, we were the ones kind of leading the classes." Given their friendship and experience, it was a no-brainer for them to team up for the show.
A lot of advance prep work went into appearing on national television, though. "We spent so much time together just going over recipes and preparing ourselves," Clifton says. "We're trying to figure out what these desserts are."
While appearing on national television was an experience of a lifetime, for Clifton, meeting Stone and Gampp was a dream come true. Referring to Gampp as "the Beyonce of Cakes" and Stone as one of his personal heroes, Clifton says, "Being able to meet both of them in person was mind-blowing."
It wasn't all glamorous though; it takes a lot to bring a polished program to the screen, a process Clifton describes as "very long hours doing a lot of standing. It really is a job being up there. You wouldn't think that any of us would have viewed that as employment, but after the first day of shooting, we were all like, 'Okay, we have a newfound respect for anyone that has to do this.'"
While Clifton and Carroll were eliminated in Episode 5, he says there isn't a lot he'd do differently. That said, he did learn some lessons along the way.
"I guess the big thing I learned was I need to stand up for myself more," Clifton says, explaining that he let his partner take the reins in most of their team decisions.
"There were a couple of times when we disagreed on what the dessert was, or what the buttercream was for the cake, etc." he explains. "And there were times that she was right and I was wrong; and there were also times when I was right and she was wrong."
Future Recipes
As for the future, are there any more television appearances on the horizon?
"I kept making the joke, 'Oh, yeah, now that I've been on Fox, you can bring me back on for 'Masked Singer,'" he laughs. "I don't think they took me seriously."
Clifton recently accepted a job as the bakery manager for Sprinkles Cupcakes in Houston, but one day he'd like to find his way back into the classroom. He already has experience, having worked as a substitute before accepting his new position. One day, however, he plans to teach full time.
"I've always been a natural teacher, a natural trainer. SkillsUSA actually helped bring a lot of that out in me," he says, pointing out the hours of training he received in SkillsUSA's leadership programs as well as the training he was able to conduct for others as a national officer.
"I would not be half the teacher I am today if it wasn't for that."
On the Web
You can watch Jay on Crime Scene Kitchen on Hulu.
If you'd like to listen to Jay's full interview on the SkillsUSA Podcast, it's available on Spotify and Apple Podcasts.