Photo courtesy of Pickaway-Ross Career and Technology Center.
Back in 2017, SkillsUSA students and staff from Pickaway-Ross Career and Technology Center in Chillicothe, Ohio, joined forces to create a "healing garden" at the nearby Chillicothe Veterans Affairs Hospital. The garden is used as an area where families and veterans can visit outside of a hospital atmosphere.
SkillsUSA members at the school have continued to maintain the garden through various service projects. As part of their most recent effort, they constructed a metal American flag to honor the veterans. The flag was then raffled off at local stores in the community to raise money for the garden's ongoing upkeep and maintenance.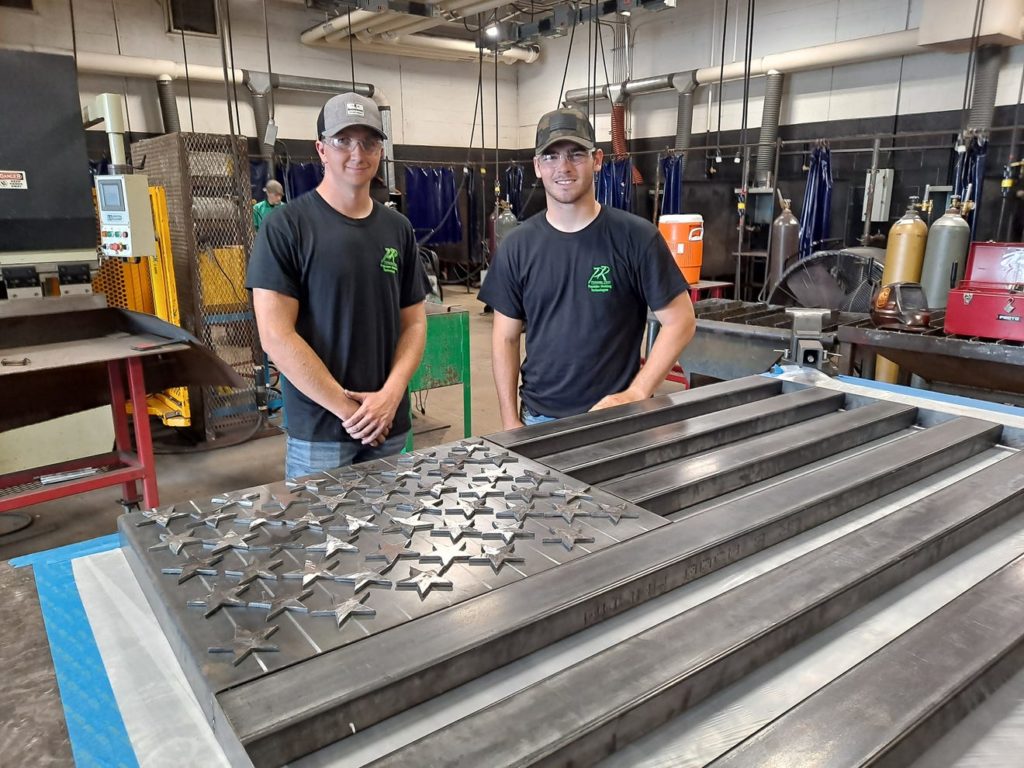 Welding students Braden Sabine and Trey Keeton brought the project idea to their instructors while brainstorming ways to fundraise for the healing garden. The project wasn't easy, but with guidance from Pickaway-Ross instructors, the 200-pound metal flag came to life. Other welding students helped paint the flag once it was welded together.
"We thought it was going to be a quick and easy process, but there's been a lot of people that have been involved," Sabine says. "We drew out the blueprint life-sized to see what we were working with. We ordered the steel, and then we went to a few different teachers to get them involved."
Not only did this project help the local community but it allowed students at Pickaway-Ross to use the skills they have learned in the classroom in real-life work. Students and staff hope to continue service projects like this to support the local community throughout the upcoming year.