Photos by Lloyd Wolf, Alexis Pratts and Craig Moore.
SkillsUSA's career competitions are a great way for students to test their skills against national industry standards. Whether they take place on the local or state levels, or nationally at the SkillsUSA Championships, career competitions teach the value of persistence in reaching a goal and offer great ways to gain recognition, scholarships and — in many cases — job offers.
At the national level, competition rules may be updated on a yearly basis, and the SkillsUSA Championships Technical Standards provide the official rules for each competition, including what clothes to wear and what tools to bring. This document is updated each fall and released to instructors who are SkillsUSA professional members. If you are competing this year, ask your advisor to provide the official rules for your event and any competition updates. If you have questions before your trip to the National Leadership & Skills Conference in Atlanta, contact the SkillsUSA Customer Care team at 844-875-4557.
Below is expert advice on achieving maximum competition results from a few of the hardworking, selfless and dedicated industry partners and educators who plan and manage SkillsUSA's national competitions each year. If your specific competition isn't represented here, you can still apply many of the principles shared to your own area of study. Overall, the best career competition advice is simple: Read the rules, practice your skills, study for the written tests and watch your timing for each task. Upload a one-page resume and take the SkillsUSA Professional Knowledge test online before you arrive in Atlanta. (This counts as part of your score and may be used as a tiebreaker.) Then, try to relax and enjoy the competition experience!
Technical committee members were asked the following two questions:
What advice would you give student members to set themselves up for success in their competitions?
Our 2022-23 theme has been "SkillsUSA: Our Time is Now." How does your competition, cluster or industry help prepare a student for their career?"
Chip Harris — Quiz Bowl
"We are a team event, so practicing as a team and building your team skills is vital to success. Be sure to prepare your team with current events and SkillsUSA/workplace skills knowledge."
"Quiz Bowl, as a team event, prepares you for your future, as most careers require teamwork, good communication and problem-solving skills. Those are the same skills you need to be a successful Quiz Bowl team. If you are prepared with the basic knowledge of our three categories (academic, professional development and current events), along with the teamwork, communication and problem solving, your successful time is now."
Lisa Romeiser — Opening and Closing Ceremonies
"The team consists of seven members. The president is the leader. Everyone on the team should elevate their performance to match the president. Also, at the end of the technical standards are the competencies that are being scored. All advisors and team members should be familiar with them. When practicing the performance, practice the scorable items. Keep it simple! Enthusiasm, enunciation and pronunciation for each team member is essential. Every team member should know where all of the periods and commas are. When the script says for both pledges, 'in unison,' all members must say every word of those pledges. Most teams are good at displaying the emblem at the podium but remember that it must be displayed at the emblem stand before affixing it to the emblem. Best advice I can give you is to smile, because you are already winners!"
"Opening and Closing Ceremonies develops public speaking skills, teamwork and nonverbal skills, such as eye contact and good posture just to name a few. Our workforce today is in need of many confident employees to lead our industries. Opening and Closing Ceremonies give these students the tools to present themselves to employers in any career area in a professional way. Their time is now!"
T.J. Thoss — Outstanding Chapter
"Pay close attention to the Technical Standards and follow those directions carefully!"
Terry Doss — Health Occupations Professional Portfolio
"Practice your time. Don't go over and get penalized. Don't put too much information on your slides. Be careful with videos; they will cause you to go over your time."
"Your portfolio can be used to show employers your work and accomplishments."
Diana Kendrick — Medical Assisting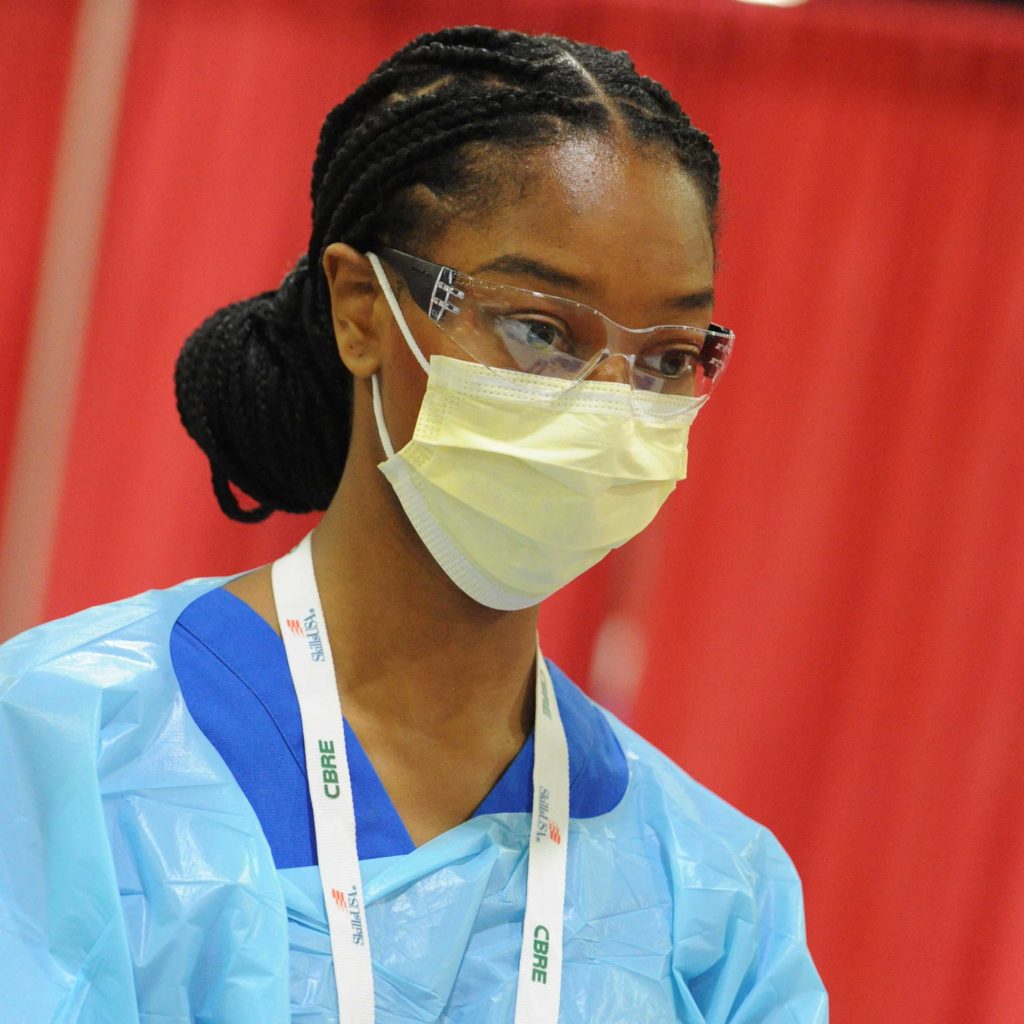 "Students, you are skilled! When you get to a station you are not sure of, critical think based on the knowledge you do have for that specific procedure or area. Something is better than nothing! That something could just be identifying yourself, washing your hands and putting your best foot forward. Sometimes it's just a brain freeze. You could get started on the something when the brain freeze lifts and it all comes together! You've got this! Believe in yourself and the skills that got you to Nationals!"
"Our Time is Now" should be the mantra for every student anticipating completion of their program and entering their new profession. This is your time! Time to seek adventures, new professions, show what you know, reach the heights you want to reach, be true to yourself. In healthcare, the COVID-19 pandemic had people reexamine their career choices, many choosing to make changes. Several wanted to do more during the pandemic and have now chosen healthcare as a way to get involved, make changes, and do what they could for others. Champions making the conscious choice to get into healthcare are making this change for the passion of the profession, empathy for the patient, and the need inside themselves to make the world a better place, even just for one patient at a time. Yes, "Our Time is Now," time to shine and be your best YOU."
Jessica Crowley — Automotive Refinishing Technology (ART)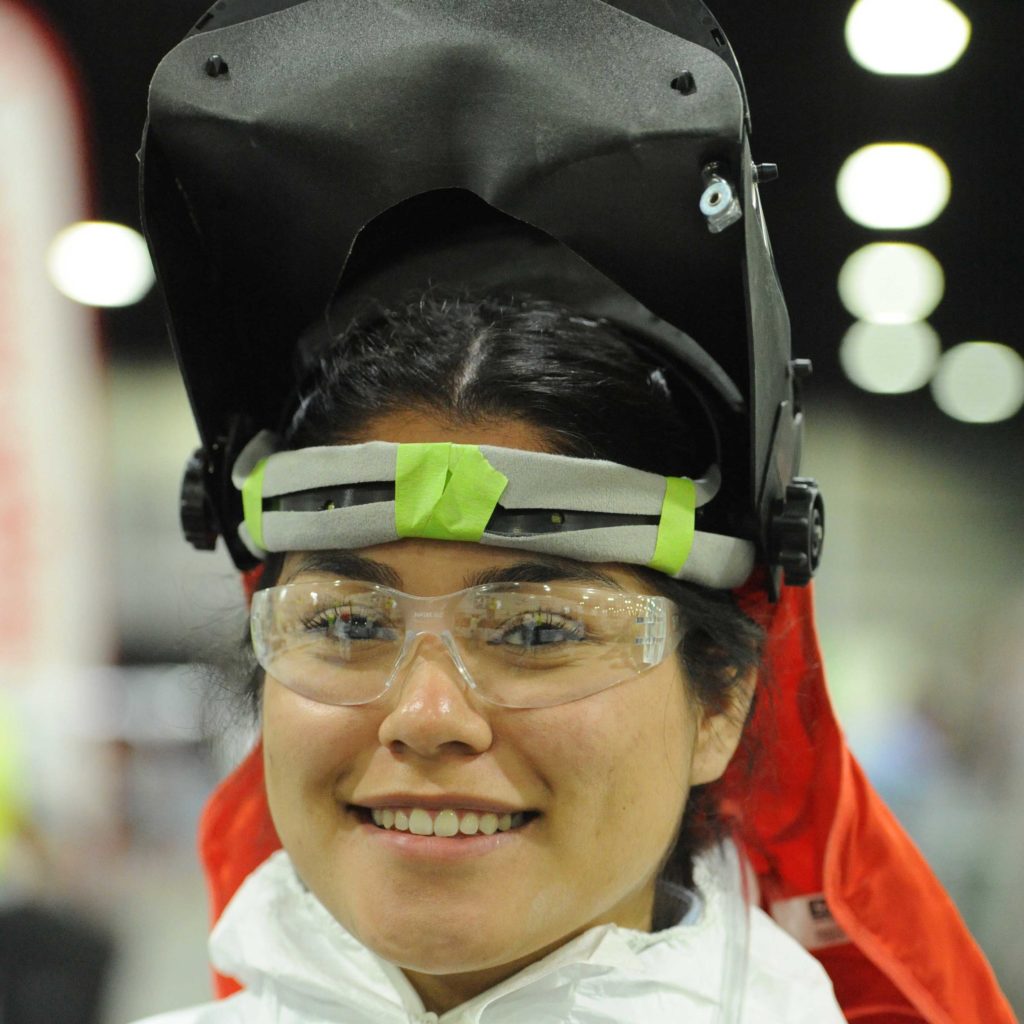 "Visit SkillsUSA's website for competition updates. ART includes technical data sheets, study guides and process charts for the competition. Try to practice with the paint we will be using at the competition. Don't lose out on easy points: Upload your resume in the SkillsUSA portal. Read everything you can in our Technical Standards. Study the ASE Refinish Study Guide. Have your instructor run a mock interview. Eat well and get plenty of rest!"
"I competed at nationals 12 years ago and took home a bronze medal. The company that I work for now was a part of the ART Technical Committee and they offered me a job as soon as I graduated. This year, I will be celebrating 10 years working for PPG. I am also now the co-chair for ART. I'm old news at this point. It's your time to shine and get hired on with the company of your dreams. YOUR TIME IS NOW! Everyone in the industry is rooting for you to succeed. In June, come prepared for a journey of a lifetime."
Wayne King — Aviation Maintenance Technology
"Review the standards closely. During the competition, read the instructions closely. Relax and focus on doing your best."
"The competition uses the FAA standards used for industry aircraft maintenance certification. This gives the competitor insight into their progression toward certification."
Lorrie Simon — Barbering
"Read the technical standards completely yourself. Never compare yourself to others. Be prepared and get plenty of rest."
"We do mock application, resumes and job interviews. This is led by professionals from the industry, so they can help the competitors to have some insights into our field."
Carolton Brooks — Baking and Pastry Arts
"Relax, practice and keep to your plan of action."
"Providing a career path through apprenticeship, education and certification."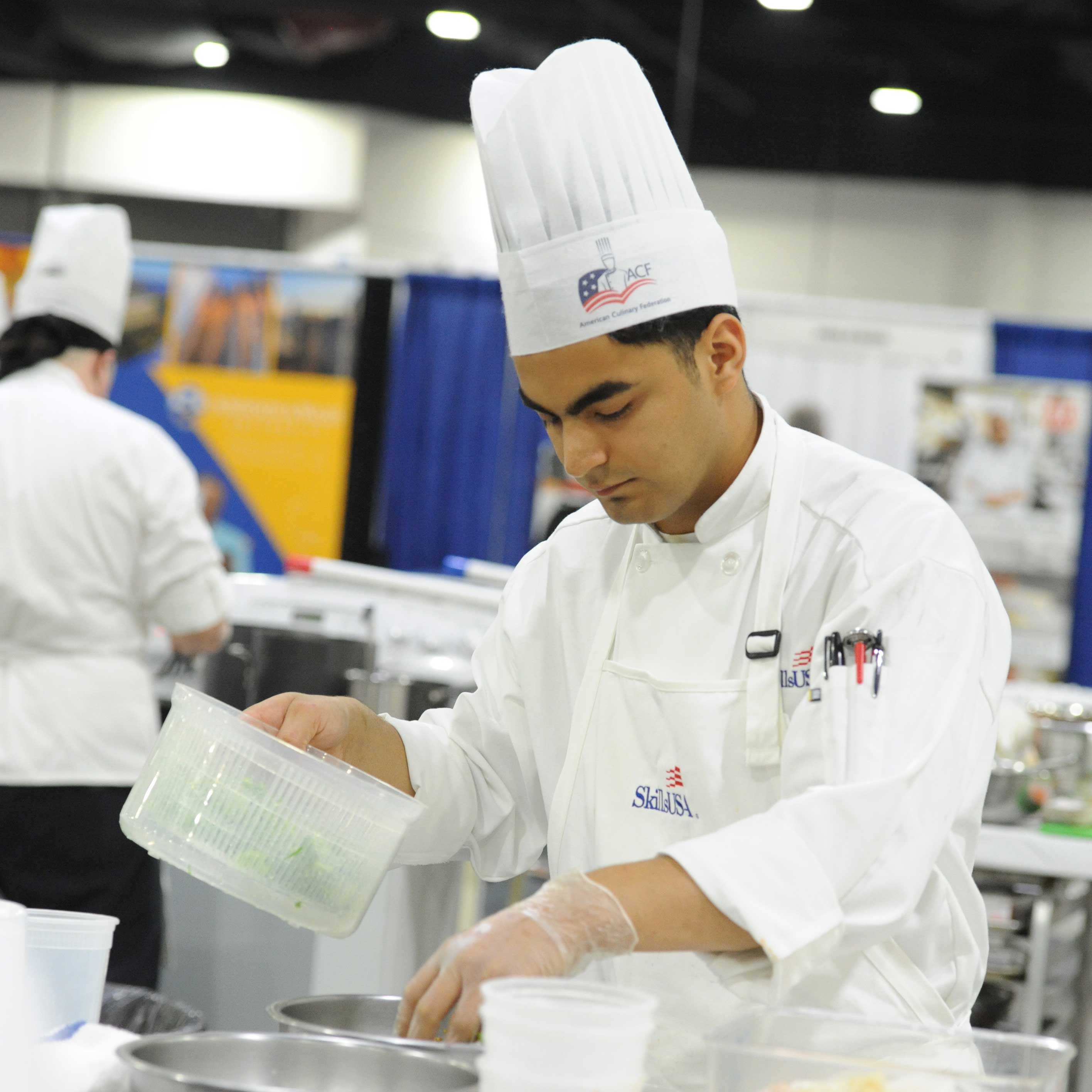 Greg Beachey — Culinary Arts
"Master your fundamental skills. Make sure to read the competition rules carefully. Practice, practice, practice. Find local chefs to assist and critique your work. Relax and have fun!"
"Hospitality is a truly global industry. Master the skills and you can work anywhere in the world. Network with the chefs at the competition; this is a massive global industry but a very small family."
Charles Brooks — Cybersecurity
"Examine the SkillsUSA Technical Standards and make sure you are able to perform all the tasks listed there. Make sure you are mentally ready to bring your 'A' game to this competition!"
"There is no current career path with more openings and potential than the cybersecurity pathway. The job openings are plentiful and the rewards structure is very good in this space."
Bill Chenaille — Photography
"The photographic world is a fast-paced and exciting industry that can be extremely fulfilling. Exactly like the national competition, you MUST pay attention to details no matter how small you may think they are. Arriving late to the competition site is like arriving late to a job; it can impact your chances for success! Read the Technical Standards and get prepared for all parts of the competition. As a photographer, you must know the three parts of production:
Pre-production: pre-visualize your images and plan out how to approach the assignment.
Production: The creativity is as important as the technical aspects of your images. Practice how to create visual impact in every image you create.
Post-production: Simply capturing a great image in today's cutting-edge industry is just the beginning. Editing tools have afforded us the ability to create images well beyond a simple capture. The ability to set yourself apart by producing stunning photographic images that push the boundaries is paramount in today's world."
"The Photography Technical Committee is dedicated to including areas of the national competition that reflect the skills necessary to successfully navigate the photographic industry."