Photo by Lloyd Wolf.
Dear SkillsUSA Nation,
As we embrace our new membership theme for the year, "SkillsUSA: No Limits," I want to reaffirm our ongoing dedication to diversity, equity and inclusion. That dedication is a crucial component to the "no-limits" future we're working to build for all our members, a future set in skills.
As SkillsUSA's chief diversity officer, I am committed to identifying and eliminating barriers within our organization to make sure everyone — each and every member, employee, partner and volunteer — has the opportunity to succeed. We believe that in preparing our members for careers in a diverse and multi-faceted world, we have the responsibility to foster a culture of equity and inclusion.
At SkillsUSA, diversity is not just a buzzword; it's a call to action that has been and remains the lifeblood of innovation, growth, and success in the United States. Our organization stands firmly with our business partners, understanding that the skilled workforce our nation depends on needs the diversity present within our communities to thrive. Our 2023 "SkillsUSA Advantage Report" clearly shows that all SkillsUSA members — across race/ethnicity, gender, and socioeconomic status — benefit more from career and technical education (CTE) than non-members. Our strategy works.
Our commitment to inclusion is rooted in our core values and vision. The SkillsUSA Framework empowers our members and fosters collaboration across differences. Our vision of the future necessitates equitable access to opportunities for students to develop skills and pursue their passions. This vision guides our unwavering commitment to making all members, partners and employees feel welcomed and valued in the SkillsUSA family.
We have implemented a comprehensive strategy that permeates every level of our organization. Our staff and board members actively seek talent from various backgrounds. SkillsUSA guidelines outline the necessary tools to create inclusive environments and address any barriers that may arise.
Furthermore, we are committed to ensuring that our membership base reflects the rich diversity of students in our nation's schools. We actively collect and analyze membership data to drive our efforts in expanding SkillsUSA access to communities traditionally underrepresented in CTE. From McDonough, Ga., to Elma, Wash., our nearly 360,000 student leaders confidently navigate education and career goals, encouraged by their SkillsUSA experience. By fostering a culture of inclusivity and belonging, we enable all members to fully engage, learn and excel within our organization.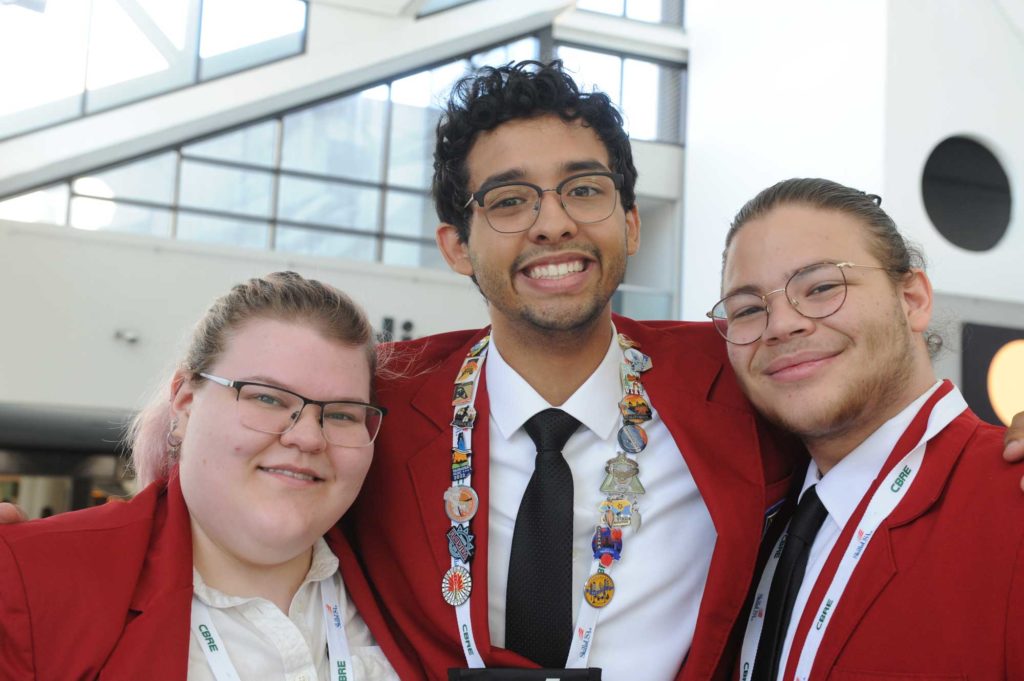 Our commitment to equity extends beyond our organizational borders. We actively seek partnerships with companies and organizations that share our values and commitment to diversity. By partnering with corporations and small businesses, we leverage our collective strengths to impact the learning experience for student members.
Together, we can close the skills gap that threatens our economy, foster collaboration and drive innovation by embracing what makes each of us unique.
Thank you for your continued support of our mission to empower students to become skilled professionals, career-ready leaders and responsible community members. Together, we are preparing the workforce of the future, a future with no limits.
Sincerely,
Dr. Ricardo Romanillos
Chief Diversity Officer, SkillsUSA