Photo courtesy of Tulsa Tech. Used with permission.
When TV Production students at Tulsa (Okla.) Tech Riverside Campus entered an Oklahoma Department of Career and Technology Education work-based learning video competition, they decided that, if they won, they wouldn't just keep all the winnings for their chapter; they'd also give back to their community.
In total, students from two morning classes and one afternoon class produced three videos, and all of them were winners, earning their SkillsUSA chapter a total of $1,500. True to their original intentions, half of the total winnings were donated toward purchasing blankets and socks for a campus-wide community service drive. Students also collected nearly 100 coats for their local "Coats for Kids" initiative.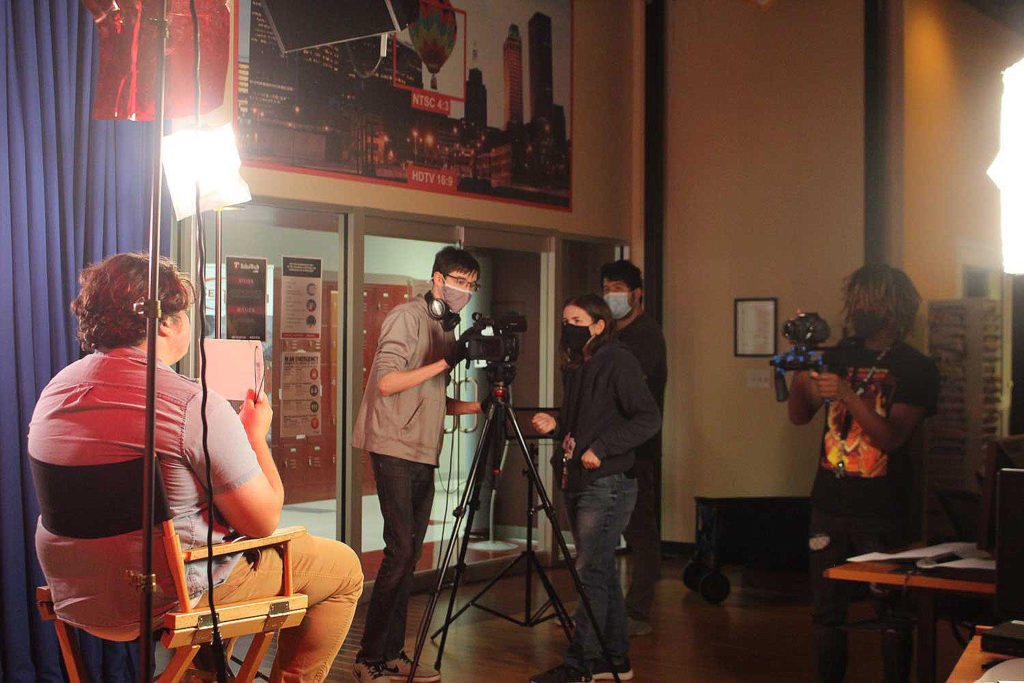 "The SkillsUSA chapter officers handled all the preproduction, and then the entire chapter of about 30 students came together to do the production portion," said Teresa Piper, instructor and chapter adviser for the TV2 (advanced) classes at the school. "This was quite a feat, because one of the classes was just learning about audio. On the other hand, it gave the more experienced students a chance to act as mentors."
"I loved seeing the TV2 students mentor the TV1 students," added Richard Walton, the TV1 (introductory) instructor and advisor. "It was just another great opportunity to see these young adults develop better leadership skills — which is what we try to help them do as SkillsUSA advisors."
"I personally loved the idea of the contest," Piper continued, "because it exemplified all things SkillsUSA: officers leading, community service, giving back, fundraising, mentoring and learning skills. I am very proud of my students. They showed great initiative and pride of workmanship in these videos. I'm also proud of their willingness and desire to give back to our community."
The winning videos can be found below: