Photo courtesy of McCann Vocational Regional High School.
On Dec. 10, 2021, a violent, long-tracked tornado moved across western Kentucky, producing severe to catastrophic damage in 11 counties and numerous towns, including Mayfield. The path of destruction left more than 70 dead, hundreds displaced and many buildings badly damaged, including the Mayfield/Graves County Area Technical Center.
Four states away in North Adams, Mass., students and teachers at the McCann Vocational Regional High School learned of Mayfield's plight and came up with a plan to help. Students from SkillsUSA and the Business Professionals of America (BPA) at McCann took the lead on the project.
"We learned that the Mayfield School District had a technical school and that they also have a SkillsUSA and BPA chapter just like we do," says McCann principal Justin Kratz. "We wanted to see what we could do to assist them. We got some students and faculty together, and they were fired up to help out."
After contacting the school and learning that hundreds of students and their families were not only displaced but lost everything they owned, McCann students and teachers were more motivated than ever. Students set up a table in the lobby of their high school and managed it in shifts. "They volunteered in the morning, collecting during their lunches, and worked after school," Kratz says. "We tried to get the donations out as soon as possible, and we just kept going to get as much community involvement as we could."
Once the word got out, there was an outpouring of support from the entire Berkshire County community. Donations came in from local nonprofits, families, individuals and McCann alumni.
"When I saw the pictures of Mayfield, it honestly broke my heart," says Jakub Wood, a senior at McCann. "It was hard to see so many people in unfortunate circumstances, so this really helped drive us to put this together."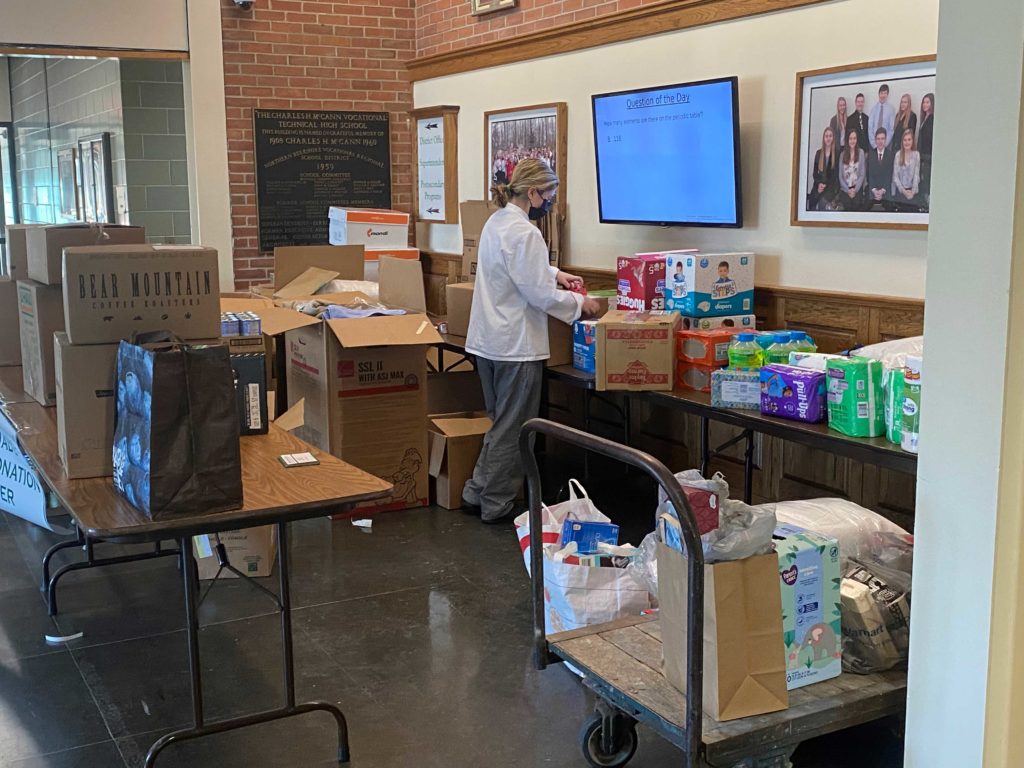 A spokesperson for Mayfield said that any money raised would be used by the district to strengthen trauma and recovery services while supporting students who needed to replace personal items or secure down payments for new housing.
"It was truly heartwarming to see the donations pouring in and the students involved so enthusiastic to help," says Cynthia Bishop Tinney, a SkillsUSA advisor at McCann.
"The McCann families and faculty were phenomenal," Kratz adds. "It is a tough time right before the holidays, and we were blown away by how much people were willing to contribute."
Some awareness-raising media attention was generated, too, including mentions in area newspapers and broadcasts on both WWLP-22 News in Chicopee, Mass., and Spectrum News 1 in Worcester, Mass.
In all, 234 parcels of donations, at a combined shipping weight of 4,932.8 lbs., were sent. "We certainly made a difference in the lives of our colleagues in Mayfield," says McCann superintendent James Brosnan. "What a wonderful project to help those in dire need."