Photo courtesy of Milton Area High School.
SkillsUSA students from Milton (Pa.) Area High School (MAHS) worked hard to put smiles on the faces of children in an area hospital by collecting toys, games, crayons, coloring books and fun activities to share with them. The chapter members collected age-appropriate items for 100 chronically ill children at Geisinger Janet Weis Children's Hospital and delivered the boxes on Dec. 2, 2021.
Three SkillsUSA student members led the collection campaign: senior Jenna Carl and juniors Angela Lopez and Gabrielle Whitenight. Overseeing the project was SkillsUSA advisor Amanda Smith-Derck, the early childhood education teacher and cooperative education coordinator at MAHS.
The collection was part of the Jared Box Project, started in 2001 by students at the Our Lady of Victory School in State College, Pa., to honor a classmate and friend who battled cancer. Since then, more than 900,000 Jared Boxes have been delivered across the United States according to the project's website. The mission of the Jared Box Project is to entertain and put a smile on the faces of children in the hospital, and the MAHS students definitely helped carry out that mission through their efforts.
"I have a close friend whose sister is going through chemotherapy every month and we made a box for her," says Carl. "It's nice to do something for her, and to have that connection. This project helps us have empathy for the kids."
The students collected mostly from the student body and their families, but also from the community and local fire companies in Northumberland County. They also promoted the drive on their school's social media, reached out to local media and solicited monetary donations.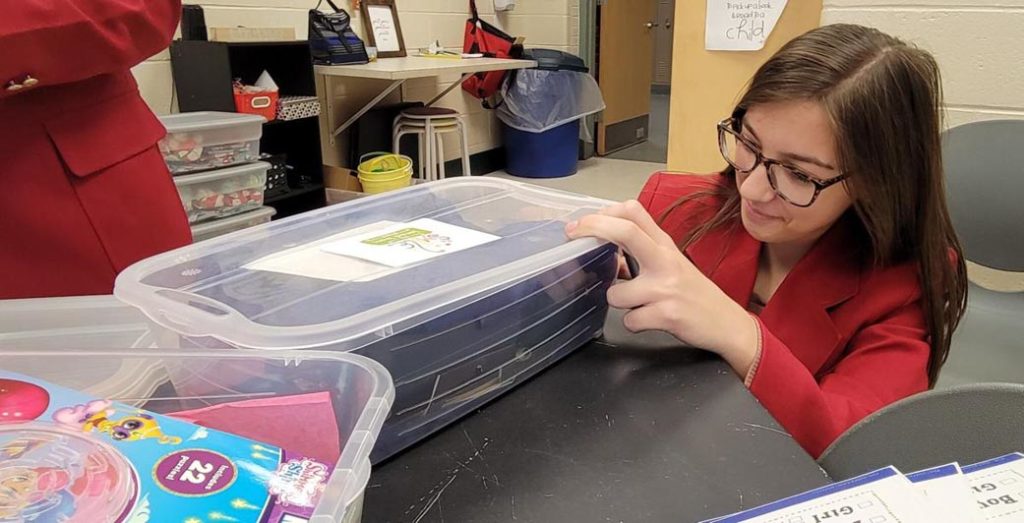 "This brings everyone together to do good for children who can't leave the hospital," says Lopez. "I feel good about it because it lifts everyone's hopes."
"The boxes help families know that the community is thinking of them," says Whitenight. "They're not alone and they have people who care about them."
"All three of the students plan to be teachers," Smith-Derck says. "I'm proud of them. They're learning at a young age not to be selfish and to do things for the good of the community. "It shows they are kind and caring, and they will go far in education professions." Smith-Derck's students are already working with local elementary schools on a second campaign to deliver more boxes to Geisinger in March. These service projects will be presented by the students as part of competitive events held during SkillsUSA Pennsylvania's state conference in April.